sc-todays-date
In yet another round of vandalism, Republican presidential candidate Donald Trump's star on the iconic Hollywood Walk Of Fame has become the home of an unlikely art installation.
The 6-inch concrete wall is adorned with mini barbed wire, tiny "keep out" signs and little American flags.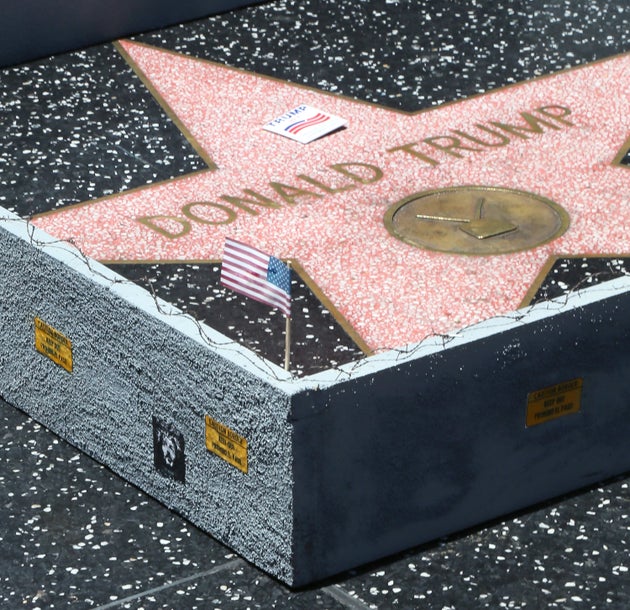 David Livingston via Getty Images
Plastic Jesus included his usual motto "Stop making stupid people famous" on the exterior.
The unofficial attachment to Trump's star appeared on Tuesday afternoon.
Speaking to the Daily Mail, Plastic Jesus said: "I think [Trump's plan to build a wall] is completely ludicrous. So I try to get my work to act as a catalyst to get people thinking about his policies.
"The US is an incredible place because it's so multicultural. It was founded on people from dozens and dozens of different nations."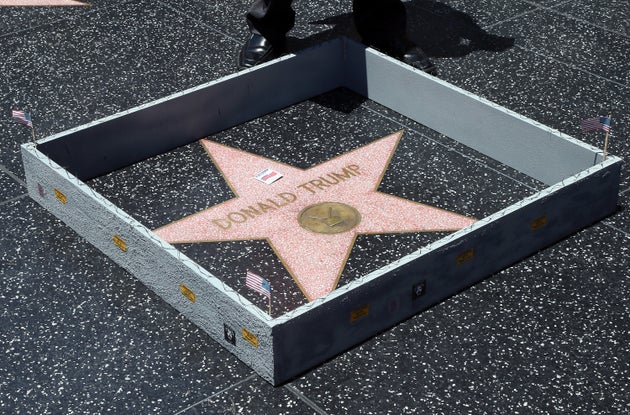 David Livingston via Getty Images
Dirty protests at the real estate mogul's star included people urinating on it, spitting on it, and letting their dogs defecate on it.