sc-todays-date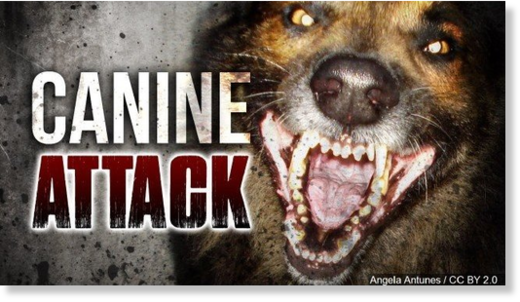 © Angela Antunes / CC by 2.0
A seven-month-old baby has been savaged to death by his family's Staffordshire-cross dog.
The infant received huge bite wounds on his head at his home in Bad Koenig near Frankfurt.
His 23-year-old father raced him to hospital where he died hours after the Monday evening attack.
The child is the third person to die following a dangerous dog attack in Germany in the past few days.
On April 3 a Staffordshire dog called Chico killed a wheelchair-bound woman and her son at their flat in Hanover.
The bodies of the woman, 52, and her son, 27, were found in their home by the young man's sister.
The sister alerted police after peering through a window of the flat to see her brother dead on a sofa. She told them to beware of the 'fighting dog' inside.
The dog was caught in a noose before officers entered the apartment to find the victims with their throats ripped out. Media reports spoke of a 'bloodbath' in the flat.
In recent years Germany significantly tightened laws governing ownership of dangerous dogs following a number of fatal attacks on children.
Both the father and the mother, 28, of the baby killed on Monday are now under sedation for shock.
The dog was taken to a local shelter where it was described as 'very aggressive.'
Shelter director Anja Bernd said: 'The police brought him to us. He is in a cage and muzzled. He is a little calmer.'
Police have opened a criminal probe into what happened.
Staffordshire Bull Terriers and American Staffordshire Terriers are classified as fighting breeds by many authorities and are part of the 'pit bull' group of breeds.
In Lower Saxony, dog owners need a certain dog handler's licence to acquire a new animal, a measure introduced to reduce attacks by pit bull-type animals.
Before getting a dog, owners must first pass a theoretical exam and then a practical test during the first year of the ownership.